Materials
Play these videos in the Technology Center on the days indicated:
Day 1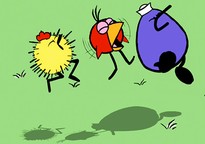 Shadow Play (9:00)
Peep, Quack, and Chirp discover their shadows—then use them to teach Tom (that trouble-making cat!) a lesson.
Day 2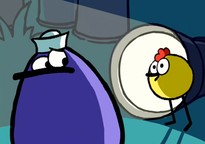 Night Light (9:00)
Afraid that the sun has forgotten to rise, Peep and Quack are relieved when they discover a flashlight.
Day 4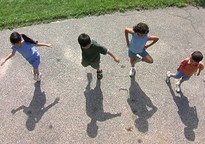 Shadow Tracing (1:30)
The kids trace shadows inside on paper and outside on the driveway to make pictures.
Directions
Add the videos on the days indicated. The PEEP episodes, live-action videos, and online games should be made available after children have been introduced to them in a Morning Circle activity. Based on the recommendations of NAEYC and the American Pediatric Association, the Technology Center should only be used by children older than two.